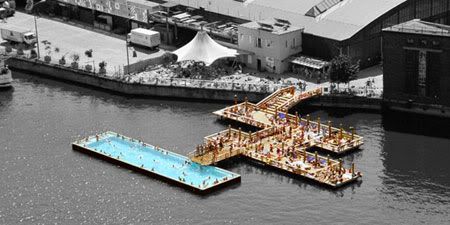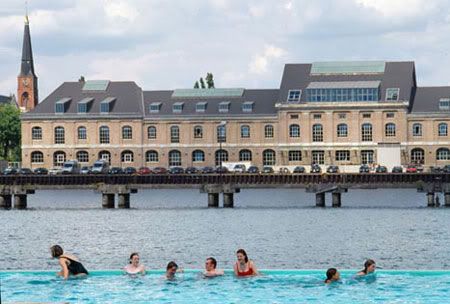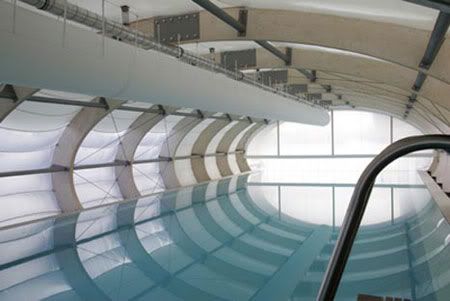 From the
Travel with Frank Gehry
blog:
"... A 30 year old barge was modified in a nearby dockyard. It was reduced to its shell and filled with preheated and chlorinated water to form a 32m long pool complemented with a wooden bridge and a sun terrace. All technical installations are concealed in the edge profile and yet allow an unobstructed view across the river when swimming. ..." [Link]

Berlin gets quite cold in the winter and the new "capsule" will keep people swimming.

There are more photos of this project at the blog and each one is pretty neat, especially what the pool enclosure looks like at night.

The more thing, the pool is 32-meters long
.