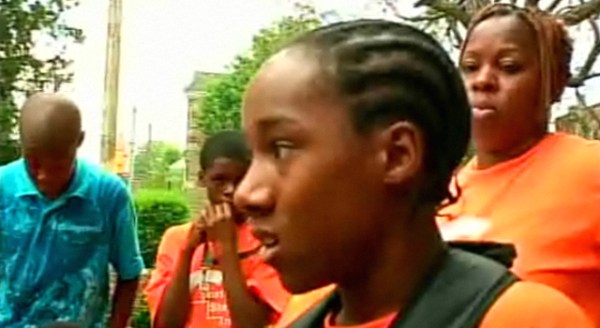 NBC
reports in Philadelphia that
The Valley Swim
Club
does not want African Americans to swim in their pool despite being an open membership club.
"I heard this lady, she was like, 'Uh, what are all these black kids doing here?' She's like, 'I'm scared they might do something to my child,'" said camper Dymire Baylor.

The Creative Steps Day Camp

paid more than $1900 to

The Valley Swim Club

.

The Valley Swim Club

is a private club that advertises open membership. But the campers' first visit to the pool suggested otherwise.

"When the minority children got in the pool all of the Caucasian children immediately exited the pool," Horace Gibson, parent of a day camp child, wrote in an email. "The pool attendants came and told the black children that they did not allow minorities in the club and needed the children to leave immediately."

Oh, it gets worse. There is a philosophy called deconstructionism. The premise is that your brain cannot "measure words" fast enough as they pour out of your head and often times a person will accidentally reveal what they are truly thinking if you deconstruct what they said.
Here is the explanation from the President of
The Valley Swim Club
in response to the segregation. What do you think he really meant?:
"There was concern that a lot of kids would change the complexion … and the atmosphere of the club," John Duesler, President of The Valley Swim Club said in a statement.
[Link]


Contact
USA Swimming
and request they speak out against bigotry against swimmers of color: [
Link
]