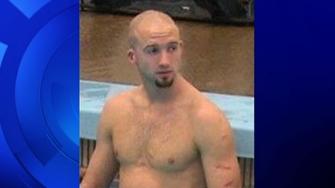 Some day some sort of actuary-type or "data miner" will compare sex abuse statistics between the various occupations that deal with youngsters and I don't think it will be pretty... Just saying! Just warning! Just encouraging that more be done such as no one-on-one policies.
From
NBC Bay Area
:
Police began investigating Joshua David Tatro, 25, of El Granada last month after a student at Aragon High School told authorities that Tatro had touched her inappropriately.
Attorneys for the victim alleged in a statement that Tatro had been grooming the student and had promised her a Division I scholarship.
Some evidence to arrest Tatro was taken from the student's cell phone, according to her attorneys.
[

Link

]
More details and video at
ABC7
San Francisco: [
Link
]