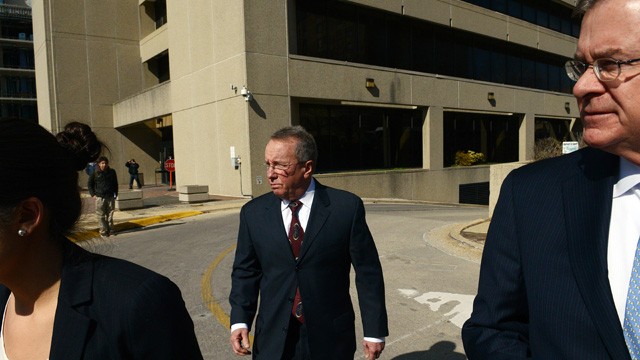 Rick Curl is the little man in the center of the photo and what little of a man he is.
Rick Curl just had his head placed on the "pike" planted squarely in the foyer of USA Swimming headquarters. Placed there as a reminder that sex abuse of an athlete will have either immediate or eventual consequences.
Those responsible for implementing this success are as follows: the victim, Kelly Currin who had the courage to come forward despite the onus of a potential lawsuit. Her attorney, Robert Allard, who worked pro bono and finally, Susan Woesner, who carried this to fruition via the police and the banned list.
From ABC NEWS:
Rick Curl, 63, from Washington, D.C.'s Virginia suburbs, admitted to one count of child sex abuse and faces up to 15 years in prison when he's sentenced on May 23. He will also be required to register as a sex offender.
[Link]
Memo to Rick Curl:
The craven sexual abuse you perpetrated on a 14-year-old swimmer named Kelly Currin will live long after you have passed. Today's admission of the abuse you wrought upon that little girl will be your historical epitaph.