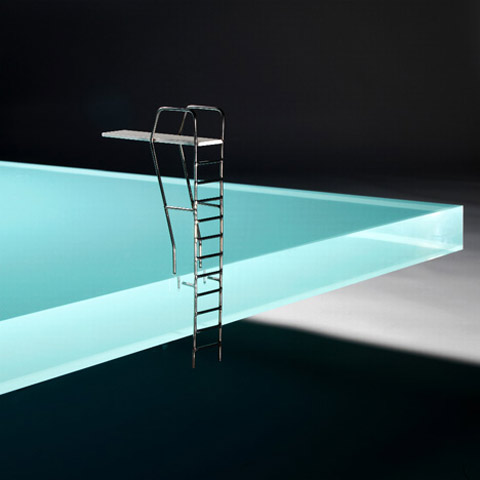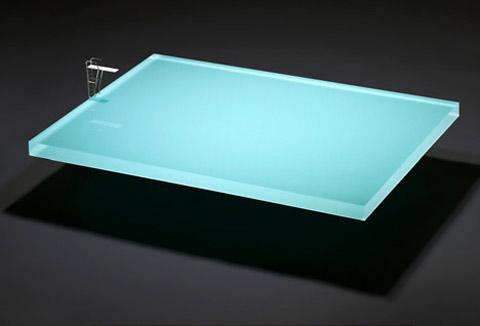 Wendy, from the blog
of(f) the deep end
fame sent a link to this "pool" table right when I was downloading the above images for the blog. So, it is a case of either "great minds think alike" or she understands how poor my taste is in regards to furniture.
The table is being blogged about all over cyberspace but here is the best writeup on it here at
WooHome.com:
"...The UK-based design firm
Freshwest
showed this table at Tent London, the international creative design event. Designers Freshwest successfully combine narrative and humour in their conceptual design - "
Pool Table
".
"Pool Table is made from 50mm acrylic with miniature diving board, reflected and refracted light in such a way that it resembled the depth and hue of an actual swimming [pool]."
It even features a miniature diving board on one end to complete the effect. The bad thing is that the "Pool Table" is just a concept right now, but I'm sure that this design has a lot of potential. ..."