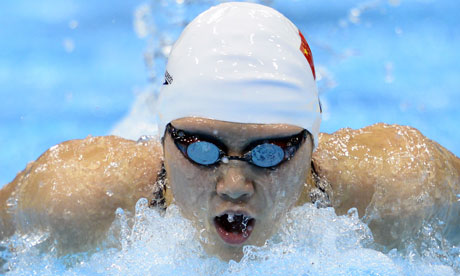 A 'rhetorical question' is when you pose a question as a statement so as to make a direct point and escape direct responsibility for the covert remark.
To give you some back ground, John Leonard is the executive director of the
American Swimming Coaches Association
(ASCA), the coaching body that both educates and certifies coaches for USA Swimming.
To make it simple, it's an organization where you PAY both the teacher to teach and to certify you. (I wish I could have "paid the teacher" to" teach" and "certify" me in the fourth grade.)
I must mention that John Leonard threaten to sue both myself and Sarah G. after we found out that his corporate filings are not only a complete mess but that his 501c status may be non-existent as well. Not only did this "executive director" back off from suing me, he actually was forced to admit under oath that all the criticisms he levied against both Sarah G. and myself were wrong and that our accusations were absolutely correct! - Ultimately, I don't like the guy.
I have that deposition and I will be sending it to
USA Swimming
so they can see how their Coaching certifying body does business and I will include suggestions that will propose a better system whereas both departments are separate.. I will also publish it to this blog as a follow up to "whatever happened to John Leonard's corporate filings."
For now, John Leonard said this about a teenage swimmer who had an extraordinary swim in London. Her name is, Ye Shiwen, and in the final 100-free of the her 400 IM she swam a 58.68 thereby capping a world record in the event. She was ultimately the talk of the town both out loud and within whispers.
"We want to be very careful about calling it doping," said Leonard, who is also the executive director of the USA Swimming Coaches Association.

"The one thing I will say is that history in our sport will tell you that every time we see something, and I will put quotation marks around this, 'unbelievable', history shows us that it turns out later on there was doping involved. That last 100m was reminiscent of some old East German swimmers, for people who have been around a while. It was reminiscent of the 400m individual medley by a young Irish woman in Atlanta."
He went on to say:
"I have been around swimming for four-and-a-half decades now," he said. "If you have been around swimming you know when something has been done that just isn't right. I have heard commentators saying 'well she is 16, and at that age amazing things happen'. Well yes, but not that amazing. I am sorry."
[Link]
Why is it that
USA Swimming
tolerates him as to what I consider to be a paid liability. Talk about unmeasured? He may think this stuff or he may bring it up to the
World Anti-Doping Agency
(WADA) but to make it publicly known to a London paper is essentially Leonard acting as an indirect mouthpiece for both
USA Swimming
and their certified coaches.
Both should give him a spanking for bad manners.