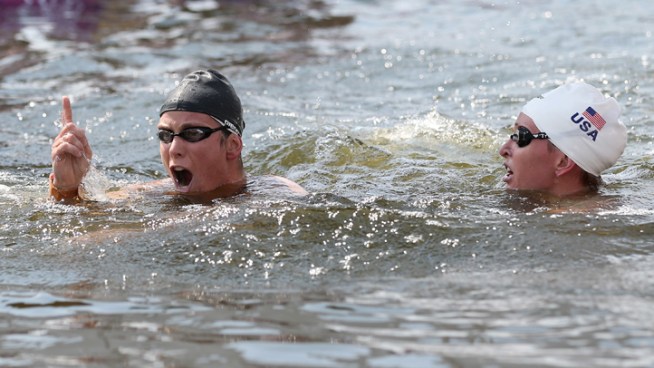 We are so catching up in open water!
From NBC Chicago:
Eva Risztov of Hungary has won the women's Olympic open water race at Hyde Park, holding off American Haley Anderson in a sprint to the finish. [...]
Martina Grimaldi of Italy took the bronze, disappointing a huge British crowd that lined the banks of The Serpentine. World champion Keri-Anne Payne was fourth, just missing the podium.
[
Link
]