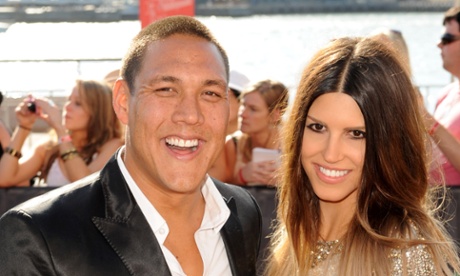 This is so depressing - I hope this situation is sorted out quickly in that they are either both exonerated or if caught abusing given a chance to go to rehab.
This guy was my favorite story in 2010 and I still find him quite an inspirational swimmer. This was a lousy way to greet my early evening.
From
the Guardian
:
Olympic swimmer Geoff Huegill and his wife, Sara Hills, will appear in court after they were allegedly found carrying cocaine at the races in Sydney.

NSW police were patrolling Randwick racecourse on Saturday when they were directed to a suite in the grandstand by security personnel. They say officers spoke to a 35-year-old man and his 30-year-old wife, who stand accused of possessing a small quantity of white powder, believed to be cocaine.
[Link]