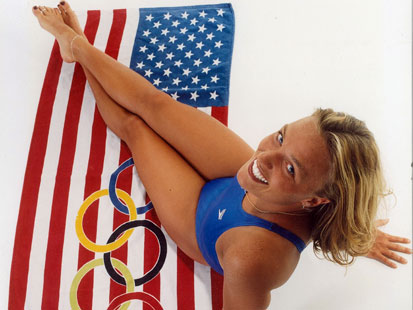 [
Paragraph updated]
Local Swim Clubs are forced to use
USA Swimming
Insurance or they won't get their meets certified.
Here is where it gets really murky.
There are two insurance companies connected to
USA Swimming
. The first level is the
United States Sporting Insurance Company
(USSIC) - which
USA Swimming
owns but I am totally unclear on what they provide or cover.
Lexington
is their second level insurer which covers
General Liability
but they do not cover sex abuse claims. The
USA Swimming
site explains their insurance option here: [
Link
]
Lexington makes it clear that they will not cover sexual abuse claims.
A letter sent to me originating from Indiana:
"... A Federal Court ruling (Case 1:09-cv-00771-TWP-DML, US District Court, South District of Indiana, Indianapolis Division) in Indiana has placed USA Swimming in the position of having to pay more than $2.5 million in the Brooke Taflinger case or risk having to pay much more in accrued interest and sanctions.
Federal Judge Tanya Walton Pratt signed a default judgment for Indianapolis attorney Jonathan Little and his client Brooke Taflinger against Central Indiana Aquatics and its former Coach Brian Hindson for the amount of $2,537,000.
"Basically USA Swimming and its insurance carrier walked away from their obligation as swim club insurers and provided no legal defense for the club," said Jonathan Little. "The same strategy backfired for USA Swimming in Kansas City last year (Case 0516-CV-23636, Jackson County Circuit Court, Kansas City, Missouri) when they walked away from former Coach Pete Malone's club in the molestation case of Craig Ivancic. That decision cost USA Swimming more than $12.5 million in December of last year," added Little.
According to the 2011 Kansas City court ruling, the Judge found that USA Swimming refused to pay a 2005 judgment against the Johnson County Park and Recreation District (JCPRD) Blazers and Malone without just cause or excuse. Lexington, USA Swimming's insurance carrier, according to the decision argued that swim clubs are not insured for any acts arising out of or as a result of Sexual Misconduct. A two day trial in 2007 resulted in the court entering a judgment against JCPRD and Malone for $5,040,000 plus interest and costs.
As a result of not paying the judgment, garnishment proceedings in December of 2011 resulted in the original $5,040,000 award climbing to more than $12.5 million with the additional awarding of interest, expenses and legal fees.
Part of the reason, according to the decision, was that USA Swimming's insurance carrier, Lexington, repeatedly misstated the terms of its policies to the Court including the sexual misconduct exclusion. Lexington, the decision states, also lied to the Court in claiming that its hours defending the case were less than what the plaintiff's law firm expended in bringing the case.
"The Kansas City case shows that USA Swimming will throw member clubs under the bus in an effort to dodge liability for molestation claims," said Little. "It also shows that they have no concern for molestation victims and will do anything legally to avoid taking care of these victims," added Little.
In the case against Central Indiana Swimming, the Board of Directors Meeting minutes of April 21, 2008 report that legal counsel Buddy Pylitt, retained by USA Swimming, advised Central Indiana on their legal liabilities with the club members then voting to form a new club, VIPER Swim Club. "The formation of the VIPER Swim Club was another attempt by Indiana Swimming and USA Swimming to abdicate its responsibilities to those harmed by USA Swimming coaches," said Little.
Brooke Taflinger learned in 2008 that her former swimming coach Brian Hindson had secretly videotaped her as she changed clothes in a locker room. Hindson eventually pleaded guilty to 16 counts relating to the production, distribution, and possession of child pornography—none relating to the footage of Taflinger. Hindson is now serving 400 months in federal prison. ..."
[
Update:
I did further research and found that
Lexington
,
USA Swimming's
insurance company, will not cover lawsuits regarding child sex abuse injuries. Thus, it appears to me that a Local Swimming Club (LSC) has to have secondary or third level insurance to protect them from sex abuse claims.
How this ties into Brooke Taflinger is murky but there was a recent lawsuit in Missouri mentioned above whereas the court ruled that
Lexington
was indeed liable to pay up on a sex abuse claim even though the policy stated otherwise. That in itself may or may not set a precedent that would possibly have
Lexington
pay the Brooke Taflinger her damage claim.
I must state in no uncertain terms that "it may" or "may not" and the courts will determine what happens.
Brooke Taflinger had additionally sued
USA Swimming
as well as
Hindson and Central Indiana Aquatics
but her claims against USA Swimming were dismissed last April.
From Swimming World:
"THE United States District Court ruled today to grant summary judgment for defendants USA Swimming and the Westfield Washington School Corporation, effectively ending plantiff Brooke Taflinger's suit against the two companies following allegations of sexual abuse when Taflinger was an 18-year-old swimmer. [...]
USA Swimming was also sued on claims of "breach of a duty of care based on a special relationship, and for breach of a contractual duty to provide a safe environment," and Westfield Washington had an additional claim for "negligence and breach of a duty of care...."
[Link]
Here is an enormously huge question: If
USA Swimming
uses
Lexington
which
I believe
is owned by AIG. What does the
United States Sporting Insurance Company
(USSIC) cover or do for the swimmers? It's being reported that
USSIC
contracts out to Lexington. I have a second source that told me the same thing.